Local Wines, Local People
(Locally owned and operated since 2013)
New Zealand Wine Tours Queenstown are your local wine tour experts, providing the best wine tour of Central Otago since 2013. We have expert guides that take small groups to the best wineries in the region.

Intimate Group Sizes
Limited to 8 or less

Expert Guides
WSET Level 3 or higher Qualification

Comfortable Seats
Spacious Interiors

No Hidden Costs
Lunch Included

Free WiFi Onboard
*While in range

Onboard Snacks
Fruit, Chocolate and Bottled Water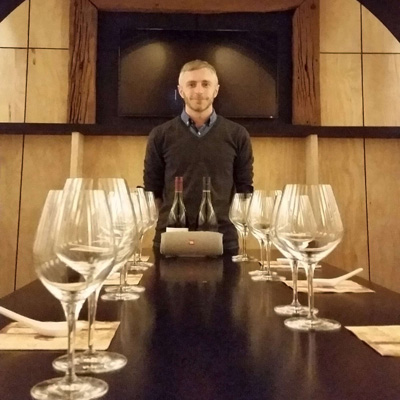 Jake studied Viticulture and Oenology at Lincoln University in 2011 and has worked in both the vineyard and the winery gaining practical industry experience to compliment his theoretical background. Jake has traveled all around New Zealand, France, Italy, South Africa, China and the USA gaining local wine knowledge and experience of some of the finest wines in the world. He enjoys continued education in Economics, Physics, Ecology, Environmental Management and Politics as well as Rock Climbing, Running, Photography and Guitar amongst a myriad of hobbies that keep him active and passionate about life.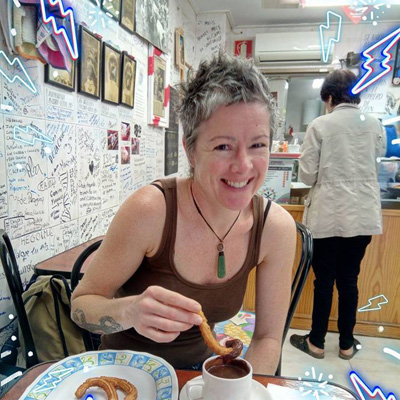 Originally from Canada and now a fully adopted Kiwi, Liz has lived all over the world guiding tours ranging from back-country skiing to nature hikes and, of course, Wine Tours. Liz has been settled in Queenstown for over 13 years and has been taking wine tours in the region for over 7 years, she has a WSET Level 3 Diploma in Wine and experience working on vineyards. She also regularly takes formal tastings with winemakers and somms of the region and is now part of a team making wine on the side (just for fun). Her other passions include skiing, hiking and photography as well as the amazing landscape of New Zealand. She also has a slight synesthesia (she smells in colour!) – ask her to describe a wine in technicolour, it's amazing.
Queenstown's Highest Ranked Wine Tour 2014 - 2018